What is the Technicians License?
There are three technicians licenses available:
Standard - Snapshot
and unlimited workstations
Enterprise - Snapshot imaging
unlimited servers and workstations
Deployment Kit - C
The Standard Technicians License permits a single technician to image and restore up to 10 different servers and unlimited workstations. The Enterprise Technicians license has no restriction on the number of servers that can be backed-up. This can be done with the portable USB application or by installing Macrium Reflect on one machine at a time.
The Technicians License includes one copy of our premium software, Macrium Reflect Server Edition, together with free upgrade protection during the subscription period. This software also comes with Portable Application Support, allowing you to create a single USB stick with rescue environment that can used to backup your target workstations and servers online and offline. This enables maintenance of your servers and workstations without the need to install Macrium Reflect.
The Deployment Kit allows the creation of up to five copies of the portable application for a team to use in the creation and deployment of master images to new or replacement machines.
Each Technicians License is renewed on an annual subscription basis, with a discounted subscription applying from Year 2 onwards.
Macrium Reflect Technicians Edition now includes:
Portable Application Support
The latest version of Macrium ReDeploy
Premium Technical Support
Upgrade Protection
Macrium Reflect Server License (Technicians)
Please note: Technicians Licenses first purchased before November 2011 do not include these additions, even if they have been renewed after this date. Please contact us for a discounted upgrade to the new Technicians Edition with the additional functionality.
---
Who might use a Technicians License?
This license arrangement is ideal for IT technicians or service companies who might maintain a large number of PCs and may wish to occasionally back them up prior to carrying out work. Using a Technicians license allows the technician to backup or image each PC using a single Macrium Reflect license.
Typically, a technician would use the Portable Application or its accompanying PE environment to backup their target workstations. This means Reflect needs only to be installed on a single PC and the Portable Application Media created.
Note: The base install of Macrium Reflect may only be installed on a single PC at a time. If you wish to move this install, you will have to uninstall and reinstall the software.
---
When should I use the Deployment Kit?
The Macrium Reflect Deployment Kit is an extension of the Technicians License that allows you to use it as a master image creation and deployment tool. For example, if you previously used Symantec Ghost, but are worried about the support, then our Deployment Kit is a good replacement.
---
What is Portable Application Support?
Portable application support ships exclusively with Macrium Reflect Technicians Licenses. In addition to allowing you to create a bootable USB stick from which you can rescue your systems, you can also optionally add Portable Application support to your media.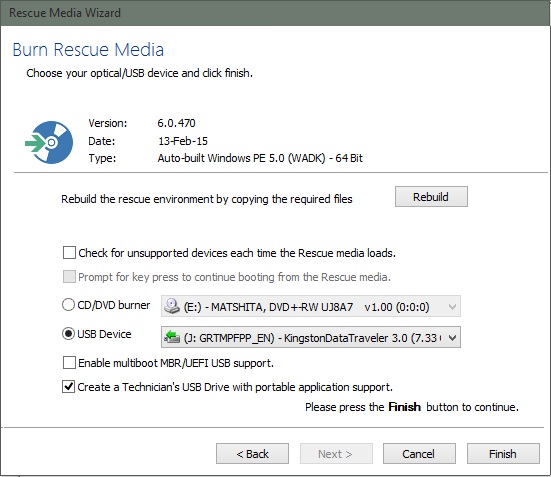 This will allow you to run Macrium Reflect on your licensed PCs directly from the USB stick, without needing to install Reflect on the workstation or server first.
Reflect can then be launched from the USB stick using the file "portable.exe"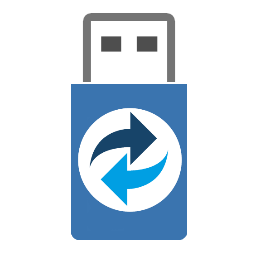 Which launches the familiar Reflect main screen. To this, we have added two notable additions:
Notification of your expiry date, so that you know when your renewal is due. Note: On this date, your USB stick will stop working.
An additional wizard to add drivers to the bootable environment contained on the USB stick. This allows you to have one rescue environment which works on all the workstations/server you wish to back up and restore.